Case study: The Good Pea Co campaign reaches nearly 300 investors on Seedrs
Sep 27, 2023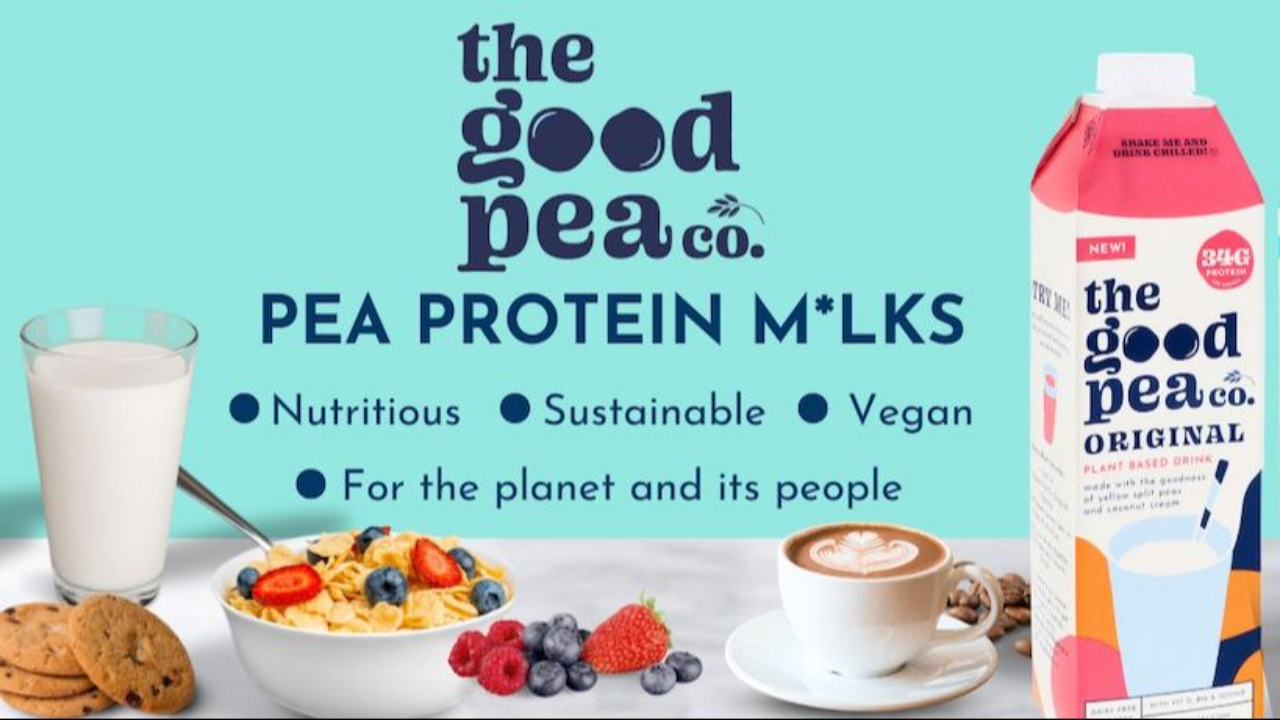 "ISQ were invaluable to the team and our campaign; from the clearly explained videos, modules and templates for the months leading up to the campaign to navigating through the live campaign itself and then onto closing the round.

It truly felt that you had someone in your corner, riding the emotional rollercoaster of crowdfunding with you. The 1:1 support you get whenever you need it and however many times you need it was golden. Richard has been a blessing, with his previous experience in business banking and the many crowdfunding campaigns he has supported. He was very much our go-to, and there was someone available at all times even 11pm at night!

They truly understand that campaign tasks are done on top of the daily business work and guide you through in a really supportive manner." - Nikki Garg, Founder, The Good Pea Co
Client: The Good Pea Co
Platform: Seedrs
Campaign target: £100K
Final amount raised: £179,478
Overfunding %: 179%
Number of investors: 294
Pre-money valuation: £1,8M
Final equity transferred: 9.05%
Tax relief: SEIS
Business summary: Spreading hap-pea-ness across the planet with nutritious, tasty and sustainable Pea milks.
Bullet highlights:
14,000+ nutritious, tasty & sustainable Pea milk cartons sold

Stocked in Selfridges, 30 Independent stores (UK & Dubai)

Vegfest Award 2022: Best Non-Alcoholic Vegan drink

The global plant milk market is set to be worth £123bn by 2030
We interviewed Nikki Garg from The Good Pea Co to ask how she found running the campaign...
What was the best bit/what went well?
Nikki said that the campaign engaged quite a lot of potential investors, they had a strong video (produced by our partner Alchemedia) and the campaign overall looked really good with bold visuals, which meant the discussion board was quite active. This enabled them to reach a lot of people, and even if they didn't invest directly, they went on to tell their friends. The founders managed to schedule many calls with potential investors during the campaign too, which helped them really push for their overfunding target.
Nikki was pleased with how the campaign went, as they wanted to engage as many people as possible and create a positive impact in the community - and they succeeded!
What were the key challenges you encountered whilst crowdfunding?
Nikki said the discussion board on Seedrs was quite a challenge, as she wasn't quite prepared for how many questions she would receive and how direct they would be. It's very different speaking with a potential investor one-on-one, versus on a public forum where everyone can see your answers. This means that every word you say can get critiqued, and some questions could feel quite personal even though they weren't. Nikki felt quite vulnerable as anyone and everyone can see how founders respond to these questions, including any competition! Luckily, Richard from ISQ held her hand throughout, Nikki said she found "Richard was really supportive, providing guidance on how to overcome some of the more difficult questions…. It was great to have someone to say "You're right that is a tough question, this is how best to respond to that", he helped me to not get too emotionally attached."
Another big challenge is time! Crowdfunding takes a lot of time when running a business in parallel and it can be very time-consuming to wear many hats. Nikki said she "needed that sounding board, so it was really helpful having ISQ to say how best to answer something. Especially things that we didn't want to disclose publicly." When you're running your own business, you're in your own little bubble, with no prior PR training, so it's very tiring managing a crowdfunding campaign on top of general daily tasks.
Do you think you could or should have done anything differently?
"No. We debated whether to use ISQ, but looking back a lot of the preparatory work massively contributed to the success of the campaigns. Building up the comms, and letting our network know in advance, all really helped. ISQ gave me the confidence to reach out to people that I wouldn't usually reach out to, e.g. contacts from years ago, it helped me to overcome those mental blocks and to contact people I wouldn't have otherwise contacted."
Lots of the individuals Nikki hadn't spoken to in a very long time, ended up investing quite large amounts. She said, "I think our campaign would have looked very different had we not had ISQ."
Nikki's Top Tips to share with new crowdfunders
If you're new to it, do get the help. It makes such a big difference.
Not only just the preparatory work, but whilst you're going through your first crowdfunding campaign, it's quite an emotional rollercoaster.
The set up that ISQ has is great as you can work through it at your own pace, plus the 1-2-1s calls at all times of the day, even 11pm calls with RM in NZ was so helpful
ISQ was such a good investment, the rewards you get off the back off it massively outweigh the cost of it.
What benefits of Crowdfunding did you enjoy?
Nikki said that crowdfunding is much more than just the funding, the act of fundraising has made a huge difference to the brand and company as a whole. Other benefits include:
Having customers as investors and vice versa,

Gaining a wider reach for the business, it's like free PR getting the brand message out there,

No high-interest rates to pay back like bank loans.
What parts of the programme did you really benefit from?
The ISQ email comms plan and pre-launch comms strategy were super helpful for Nikki, which includes guidance on when and how to send different Stages of emails and when to send the deck out to your network leading up to the campaign. Nikki and the team received good responses to the first wave of emails they sent out. Having a structure to follow and knowing that structure is based on tried and tested methods was great for Nikki. She said "If we had done it ourselves, we would have done it half-heartedly and would have given up if it didn't work, ISQ gave us the confidence to follow the structure and carry on. You don't really get that with Seedrs, they have templates but most are while the campaign is live rather than the pre-campaign comms, and the campaign managers don't talk about how to maximise the campaign itself."
Would you use crowdfunding as a way of raising funds again?
Nikki said she would crowdfund again, but not in the short term. In the future she might do it again, if it makes sense for the business and brand at the time.
What is next for your team/growth?
"We are doing a bigger production than ever before with a proper marketing strategy. It's now time to go go go! Our product has a 12-month shelf life so we need to get it out there, and once it's produced then the clock starts ticking to get it sold."
We look forward to seeing The Good Pea Co plant milks on more supermarket shelves soon!
Written by Steph Yeates, Operations Director, ISQ