Case study: meetspaceVR raises £734K from 314 investors on Seedrs
Mar 22, 2023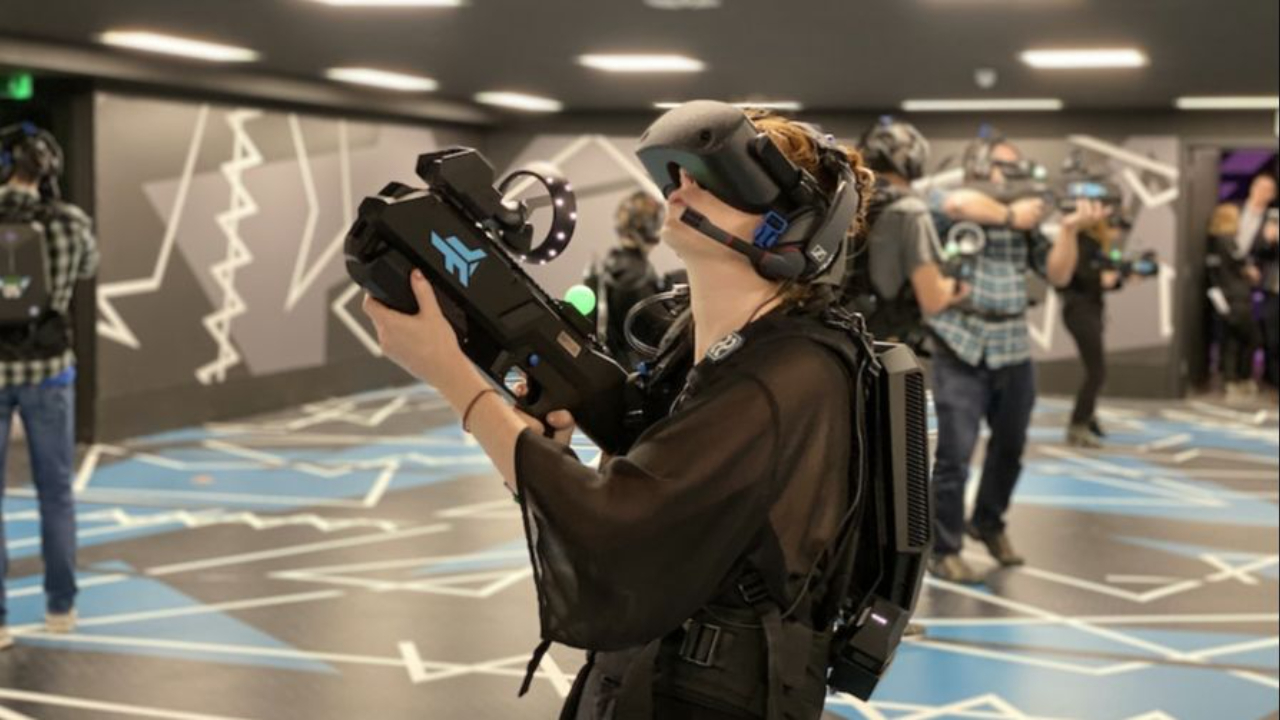 "Would hate to have gone through what we went through without you." - John Lilley, C-Founder & CEO of meetspaceVR
Client: meetspaceVR
Platform: Seedrs
Campaign target: £600K
Final amount raised: £734,740
Overfunding %: 122%
Number of investors: 314
Pre-money valuation: £4,5M
Final equity offered: 14.13%
Business summary:
meetspaceVR: an urban theme park that brings leading social, free-roam VR experiences all under one roof.
Bullet highlights:
Five venues open from October 2022

£1.3m revenue in the last 12 months

Over 87,000 players to date & an NPS score of 85

Over 70% of players from word of mouth
The best bit about crowdfunding
Lucky for John, the majority of people on his pre-registration were customers or people he knew, so he had their contact details. John then very diligently took to the phones and rang up everyone he could on his pre-registration list, he made over 300 calls between launching pre-registration and going private live with the campaign!
John said, "The really fun bit [of crowdfunding] is talking to customers, learning about what they think of you, and building those learnings into a 3-year plan." The feedback he got was crucial to help him build the business and he said "It was really nice to speak to everyone."
Hardest bits about the campaign
The delay between going private live and reaching over 100% funded was the hardest bit. His campaign was live right at the time that new risk warnings needed to be put onto every campaign on the platform and that was a big hurdle for John's audience. There were a lot of new hoops for people to jump through before they could be approved to invest in to his campaign, but he worked through these problems well.
The best bit about the ISQ programme
The best bit for John was being able to bounce ideas off of Steph, one of the client managers here at ISQ. He also said he "Loves Kirsty's voice and manner in the videos" but it was great to have a proper chat and discussion with a real human and member of the ISQ team, for example in order to unravel misconceptions, help prioritise tasks and guide on which bits to do first. The personal element is important, ISQ's motto of "fail our way first" means accountability is on us.
Having gone through the programme, John understands just how important it is that crowdfunding is "founder-led" as it's very difficult to delegate important investment conversations.
He said the main value in ISQ is "having that little devil on your shoulder saying have you logged in? Have you done the next module? Etc. I would hate to have gone through what we went through without you."
Top tips and learnings for prospective crowdfunders
There's so much work to do connecting and reconnecting with contacts before he even had a deck. So his top tip to new prospective crowdfunders is:
"Make connections early and don't ask for money when you need it, by then it's too late."
If he could do it all again and do it differently, John would:
Start the process of trying to find the seed investors earlier, ideally 12 months before thinking of going live on a platform.

Make better notes as he went through the programme videos.

Do not underestimate key points that ISQ makes all the way through.

Get on the phone with people and really project manage getting them onboarded, as there is a big gap between someone saying "I'm in" vs getting the money in.
Would you crowdfund again?
No doubt there will be another raise at some point, John said, but...
"Crowdfunding is a bit like having children. I probably will do it again but need some time to convalesce first."
If he is to raise again, he's going to start early and dedicate a few hours per week to nurture the next group of potential investors for any future rounds. He needs to create a story based on this round, then paint a picture of how the business will change after the new 4 stores are built.
Watch this space, I reckon John will be back before we know it ;)