Case study: Faace raises £165K from 256 investors on Seedrs
May 24, 2023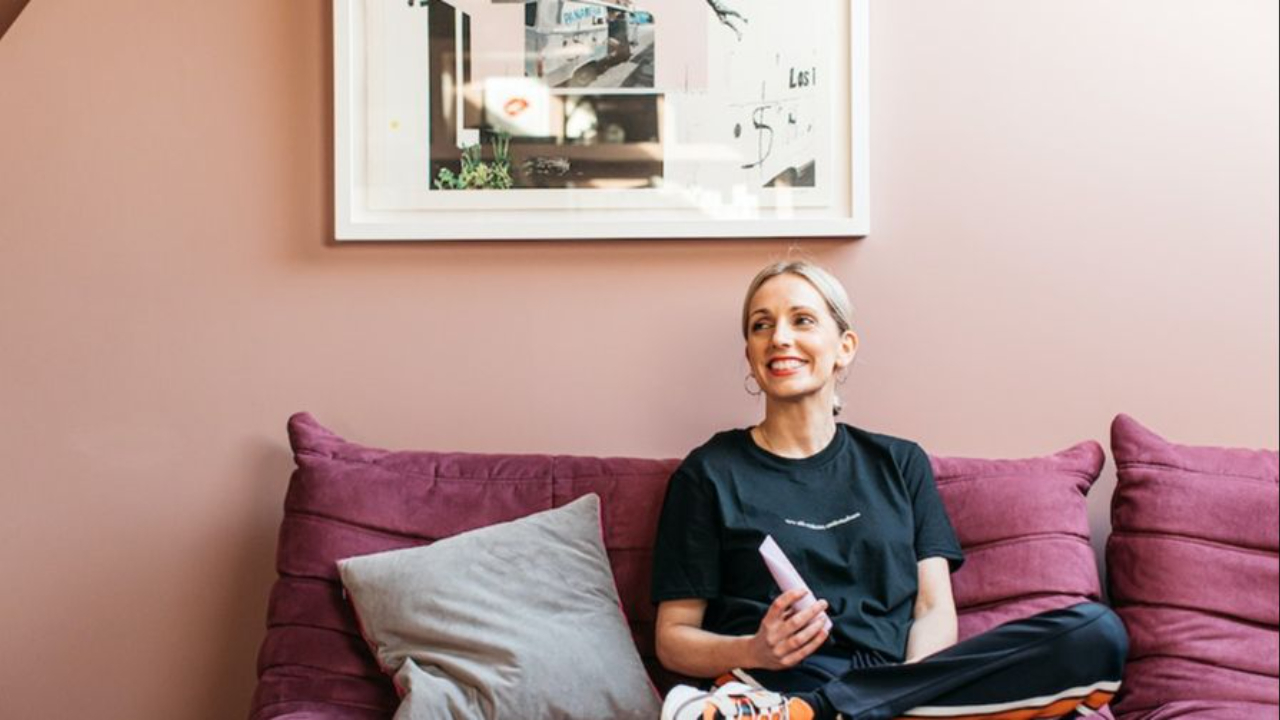 "I don't think we could have done our crowdfund without ISQ. They coached us through every step of the way, giving really useful and practical advice on how we could get the most out of our crowdfund.
The downloadable guides are super useful for you to work through and ensure nothing gets missed in your approach, as well as for sharing with the wider team who might be supporting you.
Whilst the programme is online, there's also a really nice personal element to working with their team, meaning you can ask questions and get feedback from real people, in real-time. Which is so important and also, really helps put you at ease through the process.
The team are very knowledgeable and it's no surprise to me that the campaigns they support on have a high success rate. I can't recommend them enough. Their fees are really reasonable for the amount of support you get too." - Jasmine Wicks-Stephens, Founder of Faace
Client: Faace
Platform: Seedrs
Campaign target: £150,002
Final amount raised: £165,969
Overfunding %: 109%
Number of investors: 256
Pre-money valuation: £1,3M
Final equity offered: 11.24%
Business summary:
Faace is on a mission to simplify skincare routines with our award-winning, ethical products for every face.
Bullet highlights:
Sold in 23 countries, 59 retailers like Harrods & LookFantastic

Over £400K sales in just over 2.5 years, 40K+ products sold

1000s press & influencer mentions, 9 awards (Elle, Marie Claire)

17K sanitary pads (89K carrier bags worth) saved from landfill
Jasmine wears a couple of hats, she is the founder of both recently successful skincare brand, Faace, as well as the founder of one of our graphic design, comms and marketing partner, The Known Community.
We sat down with Jasmine after her campaign closed to ask her a few questions about how it went and what she learnt…
What was the best bit/what went well?
Jasmine said, "Coverage! The campaign gave me visibility as a founder, which I wouldn't have been able to generate without a successful raise, it created a story."
Being experienced in social media and marketing, Jasmine knew that she needed to come up with an additional hook around the crowdfund, not just the fact that she was crowdfunding as that in itself is not enough to get picked up as a piece of press. Jasmine learnt that female founders get less funding than males and crowdfunding levels the playing field. So she targeted this emotive angle in her press releases, which helped get the campaign more PR.
What were the key challenges you encountered whilst crowdfunding and do you think you could/should have done anything differently?
Jasmine said she would have done it at a different time of year so that she had more time to execute it all because it felt a bit rushed and the process was all-consuming.
But on a positive note, it was useful to dedicate a full month to really focusing on the raise and letting it consume her work. Being able to put an out of office on her emails saying "I don't have the capacity to do this right now because I'm crowdfunding" is a really powerful message, which triggered interest from her network.
How did you find working with ISQ?
Jasmine said that "Working with ISQ was amazingly helpful, I wouldn't have realised the amount of work on our part. The platform alone wasn't in a position to coach us through the level of work, hours spent, things to consider, design, strategy, marketing channels etc - I underestimated it all at the start but was able to overcome it with ISQ on hand throughout the journey."
What parts of the programme did you really benefit from?
"All of it! Not one thing in particular." Jasmine liked the handy info sheets and clear examples. The video format was useful for her as it meant she could dip in and out to suit her schedule, which is much better than seminars as it's all in digestible chunks.
She also said that the flexibility of the programme having a real human aspect, with email responses in real-time, was really helpful, especially the support from Steph and Richard.
What benefits have you experienced from crowdfunding?
There's a lot of work that goes into preparing a crowdfunding campaign, and not just what you can see from the outside like the campaign text, video and social posts. There's a lot of prep work done on the business too, like creating the investment pitch, and ensuring all legal documentation is present and correct. Jasmine said, "Getting all my ducks in a row for Seedrs has benefitted me massively moving forward for my next round."
Jasmine said that "doing the crowdfunding campaign has given us more credibility as a business, in particular, because of the platform's Due Diligence process as anything you've said and showcased is 100% accurate. This means we're being taken more seriously having gone through this process, it's made us watertight to speak with new investors down the line."
Would you use crowdfunding as a way of raising funds again?
For now, this raise was more of a marketing tool for Jasmine and Faace, if the business is in a position down the line where the valuation is much larger then perhaps she may do it again. What Faace really needs now is people. They're looking for strategic partners to guide them, e.g. angels that can sit on the board and can advise.
What is next for your team/growth?
Now the fun starts! Jasmine will be busy spending the funds mainly on new products and marketing, as well as Facebook ads. They're already seeing some traction so can put more budget behind this and fully commit to this marketing strategy.
And then there are the rewards! With nearly 260 new brand advocates, Jasmine will now be connecting with them all and facilitating their rewards.
Top tips for a successful campaign
You need a process to drive momentum at the right times,

Tease the messaging, don't go straight in and ask for money,

Build up the conversation,

Push the platform to support you with marketing stuff,

Be aware of how much work it will be,

Partner with ISQ for help!
There's massive value in creating a pitch deck as this influences other areas of the business. She advises other crowdfunders to "start with the pitch deck, as this can affect the content and messaging used on a website as well as how you speak to customers."
Thanks Jasmine! Looking forward to seeing Faace go from strength to strength.
Author: Steph Yeates, Operations Director, ISQ Crowdfunding